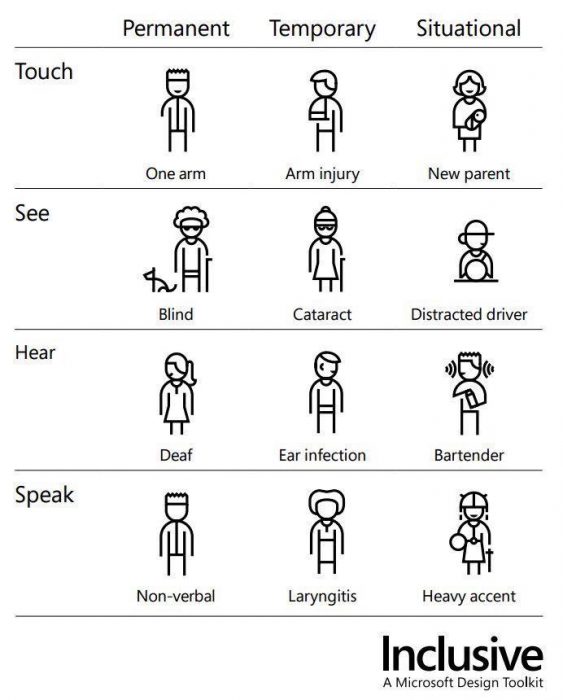 Die Grafik ist einfach großartig.
Der folgende Text stammt von der Microsoft Website. Es gibt ihn bisher nur auf englisch.
Our inclusive design principles
Recognize exclusion
Exclusion happens when we solve problems using our own biases. As Microsoft designers, we seek out those exclusions, and use them as opportunities to create new ideas and inclusive designs.
Learn from diversity
Human beings are the real experts in adapting to diversity. Inclusive design puts people in the center from the very start of the process, and those fresh, diverse perspectives are the key to true insight.
Solve for one, extend to many
Everyone has abilities, and limits to those abilities. Designing for people with permanent disabilities actually results in designs that benefit people universally. Constraints are a beautiful thing.
Quelle: Inclusive Design at Microsoft